If you want to be in the know about what's going on at Chandler Education Foundation, you've come to the right place. We know when it comes to donating money, choosing a non-profit comes with a variety of questions and concerns. We believe transparency and communication are some of the most important aspects of feeling confident you are giving your money wisely. Our Who We Are web pages cover everything from where your money goes to information about our fantastic board. Please check back often to see the latest and consider signing up for email updates!
---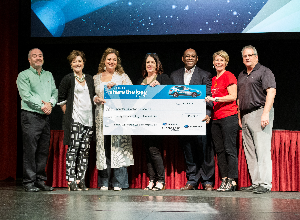 It's Scholarship Season!
March is when we get even more excited about all the good things being done with our community's generosity (is that possible?)! Toyota Financial Services hosted a great volunteer fair for their employees and we were happy to share about all the opportunities we have to support our great district. We are logging countless hours of volunteer time for students who participate in our IMPACT Chandler program and gearing up to receive their applications due April 5th. Lisa from Subaru Superstore of Chandler presented over $20,000 at our CUSD staff rally. The money, raised during the Subaru Share the Love campaign, funds Lifetime Legacy Scholarships for teachers across the district.  This year, over 20 teachers received funds to continue their education for advanced degrees or certifications. Thank you Subaru!

February was all about gearing up for scholarship season! In 2017-2018, CEF awarded over $169,000 in scholarships to graduating CUSD students. Scholarships are funded by private donors in our community and by sales of Winner's Choice Raffle tickets which support our IMPACT Chandler Scholars program.
Scholarship applications were due to school counselors by Wednesday, March 6th. 
More information is available on our Scholarship Overview page and for IMPACT Chandler participants on our IMPACT Chandler Seniors page.
January included a fantastic day at the Chandler Fashion Center! For the first time in years, the raffle winner was present at the drawing, adding to the excitement of the day! Congratulations Mr. Patel and family! Mr. Patel shared his desire to purchase tickets was because he thought, "Why not? If it's for a good cause!"  Well Mr. Patel - it paid off!  Thank you for supporting our IMPACT Chandler Scholars program! Every raffle ticket purchased supports scholarships for graduating CUSD seniors.
---
Golf, Cash for Classrooms and Raffle, Oh My!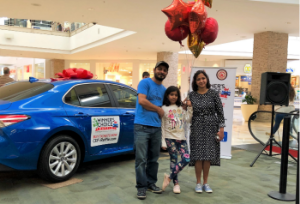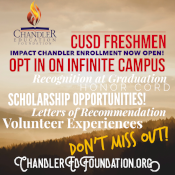 December was a fun opportunity to bring a little extra cheer to 34 early bird winners of our Winner's Choice Car or Cash Raffle. We had a lot of fun saying hello as people stopped by to pick up new tech toys and gift cards. Thank you to Toyota Financial Services for supporting our Early Bird drawing! 
November, December and January were months just full of love! Subaru's Share the Love event was a great success.  We will announce the amount donated at our CUSD staff event in March. Thank you Subaru of America and Subaru Superstore of Chandler!
October was a busy month at the Foundation and our 18-19 Winner's Choice Car or Cash Raffle rolled out in November.  Early Bird prizes were drawn on December 12th, 2018 and the grand prize winning ticket was pulled on Sunday, January 27, 2019 at the Chandler Fashion Center. Congratulations to the Patel family! We appreciate the support of Toyota Financial and Big Two Toyota to make this one of our top fundraising events each year. Money raised supports scholarships and grants and invests in our mission to promote lifelong learning. 
It's not too late - CUSD freshmen have until the end of this school year to enroll in the IMPACT Chandler Scholars program through the link on their Infinite Campus portal. More information can be found on the IMPACT page of this site.
---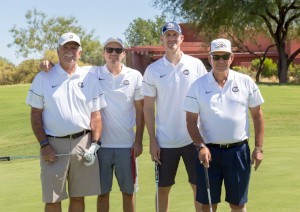 September was a hot month!  We were busy here at CEF!  
Our 17th Annual Golf Tournament was held at the Whirlwind Golf Resort on September 7, 2018.  With over 250 golfers, the tournament was a blast.  We enjoyed spending time with all of our supporters, from school staff, administrators and sponsors - it was all about raising money to support excellence in education!  The phenomenal Chandler High School Treblemakers performed the national anthem to kick off our day.  
Our annual Cash for Classrooms campaign ran from September 10-21, 2018.  Funds raised will provide enrichment grants to schools and classrooms.  CUSD staff submitted grant applications early in September. Over 30 volunteers scored the grants based on specific criteria and our WOO HOO patrol will soon be out and about awarding funds!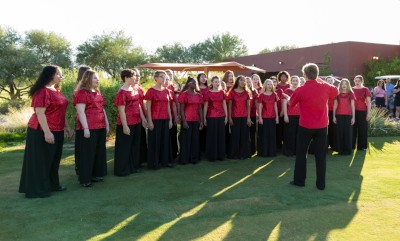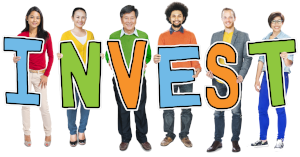 ---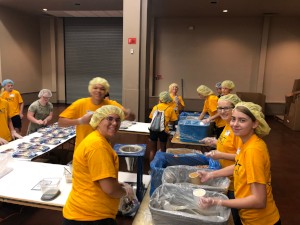 In August, IMPACT Chandler students from across CUSD participated in the Extraordinary People Packing Event with Feed My Starving Children.  The event, held at the Mesa Convention Center, hosted 1,200 people packing food for the hungry around the world. Instead of volunteering to pack, our IMPACT students supported families experiencing pediatric cancer, those with developmental disabilities, and families providing foster care in order to give others the opportunity to experience the joy of volunteerism.  
Our first ever Evening of Impact was held on August 9, 2018 at Hamilton High School.  Students engaged in a phenomenal discussion about volunteering and what we get out of giving to others.  Dr. Adama Sallu, CUSD's Director of Equity and Inclusion, was our facilitator for the evening. Everyone was impacted by her thoughtful and engaging style.  
---
July kicked off our new fiscal year, not to mention a tremendous excitement for the upcoming school year. We rolled out our new website which will allow us to be a one-stop-shop. We hope you are easily able to connect with us in a variety of ways. It will now cost less to donate online and we will be able to stay connected with our generous community through online forms, newsletters and email messages. You will be able to see the real-time status of our fundraisers and purchase raffle tickets or donate to Cash for Classrooms from the comfort of your own poolside chair (or wherever else you read email)!  We also enjoyed welcoming new teachers to CUSD!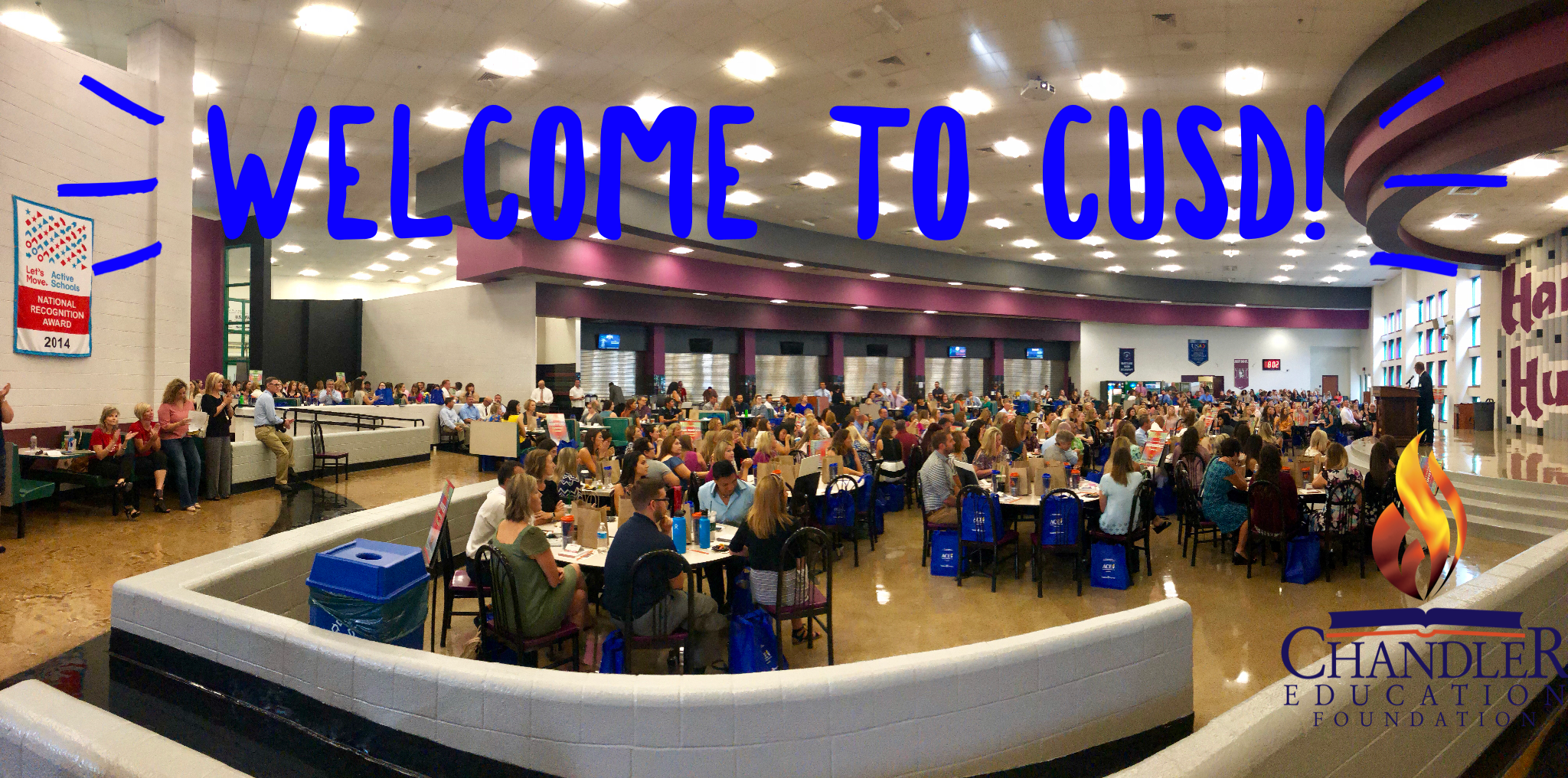 ---
Check out our Tweets!
---
Articles We Think You Might Like
Be sure to check back regularly to get our latest news updates.