Please use this Release of Information Form for CEF Scholarships
Once downloaded, your form may be emailed to Chandler Education Foundation. Please include your name and student ID number.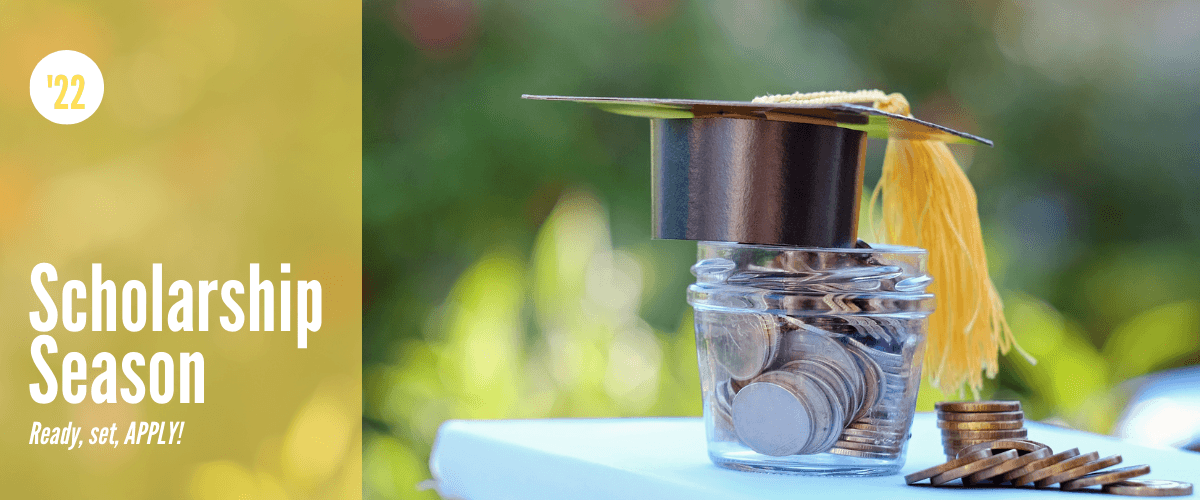 IMPORTANT INFORMATION
***Scholarship applications are now being accepted online through the Chandler Education Foundation scholarship portal. Please read the directions listed below before logging in. All applications are online for the 2021-2022 scholarship cycle.***

This is a brand new scholarship platform as of December, 2021. A downloadable step-by-step guide is below, followed by a list of instructions.  Questions or concerns? Feel free to email Chandler Education Foundation. 
Applying for Scholarships through the Foundation
---
Prepare to Apply
Welcome to the Chandler Education Foundation Scholarship Page. We are excited to introduce you to our new process in this step-by-step guide. Check back early in January for a complete list of over 60 scholarships hosted through the Foundation.  Are you also part of the IMPACT Chandler Scholars program? The link to apply for the IMPACT scholarship is also found on our scholarship platform. 
Step 1: Student's family should complete the FAFSA Form online. This keeps all information confidential and maintains a consistent way to measure financial need. Keep in mind, according to a 2014 study by the National Center for Education Statistics, "85% of students receive some form of financial aid to help with the mounting costs of college." Here is a link hosted by Valley Leadership offering help and assistance when completing the FAFSA. Another helpful link from the Department of Education has information about resources and tablet/phone access.
Step 2: Once completed, a Student Aid Report or SAR will be generated. Print this form for your records and redact the OMB and DRN Numbers. The EFC number must be visible when scanned (see FAFSA example).
Step 3: Scan and save pages 1 & 2 of the SAR (once redacted) for upload to the application when requested.
Step 4: Download the Release of Information found on this page. Student and parent must sign and upload to the scholarship application when requested.
Step 5: Download a copy of your CUSD high school transcript found on Infinite Campus under the DOCUMENTS tab, located on the lower left when viewing on a computer. Scroll to the bottom to find UNOFFICIAL TRANSCRIPT WITH IN PROGRESS CLASSES. The document can be saved and uploaded to the scholarship platform when requested.
Step 6: Take time before beginning the application to gather information about any activities you did during high school to include community volunteer work, clubs and activities you participated in on campus, awards you earned for academics, sports or extra-curricular activities.  Gather the names of one or two people including a high school teacher/coach who might be able to provide a reference for you (we've made them short and sweet - no more letters to write). Some donors ask for an elementary school teacher as well.
---
It's time to log in!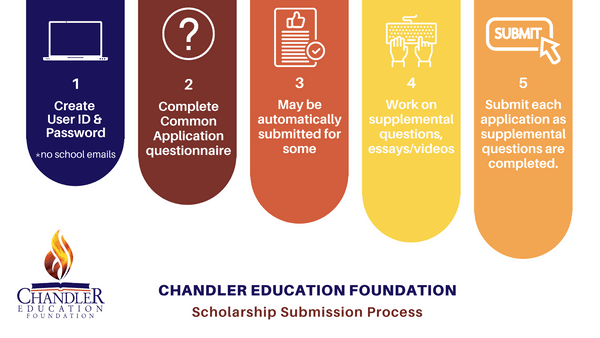 Step 7: Now that you've done the busy work, the rest will be a breeze. Log on and register as a user on our Foundant Scholarship Platform.   We recommend using Google Chrome. Link not working? Copy the following into your browser: https://www.grantinterface.com/Home/Logon?urlkey=cefscholarship
Step 8: Complete the Common Application Questionnaire. This is a list of approximately 30-40 questions designed to steer you right towards the scholarships that you are most suited for. Once submitted, you can't go back and edit so spend what time you need to to share all about yourself.  You may save and return, then click edit to update each section before hitting submit.
Step 9: Hit submit and review the scholarships listed. Some will show "Application Submitted" - those have now been submitted for you. There's nothing more to do. 
Step 10: Review the scholarship opportunities listed as "Application Draft." Select each scholarship name to see supplemental questions and essay prompts. Again, you may work on each and save until ready to submit each application independently. 
Step 11: This portal will allow you to see the status of your application. A panel of volunteers will assist donors as they read and score scholarship applications. Expect to receive a status update by early April, 2022.