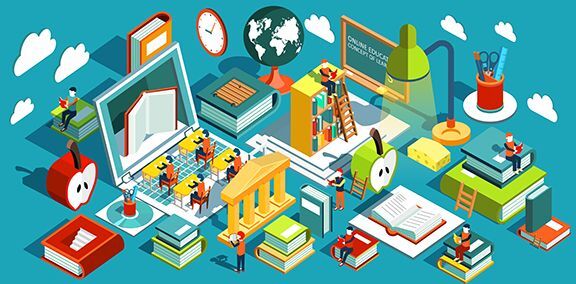 An Investment in Education is an Investment in Our Future!
The 2022 #CashForClassrooms campaign supports enrichment grants written by teachers and principals across Chandler Unified School District. The number of grants funded depends on the amount of money contributed during this campaign. With your help, we will make a difference for the 44,000 students across CUSD.
This year, the Foundation's focus continues to be on future readiness. We will prioritize supporting innovative learning opportunities, maintaining state-of-the-art libraries, and equipping teachers with the tools to take lessons to the next level.
Donate $100 or more and receive a State Forty Eight t-shirt!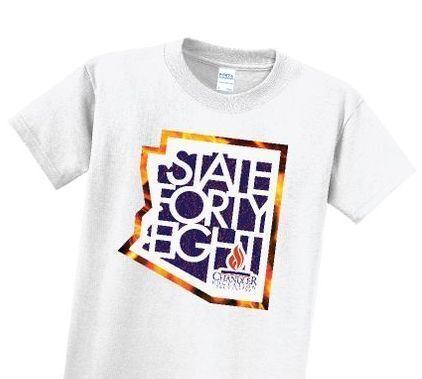 CUSD Staff Payroll Deduction Option
CUSD employees can choose to use payroll deduction to donate to the #CashForClassrooms campaign. Even better, donate just a little over $7 per pay period in support of CUSD enrichment grants and receive a State Forty Eight shirt to recognize your generosity. Payroll deduction is completed through iVisions, linked HERE or found on the CUSD staff resources web page.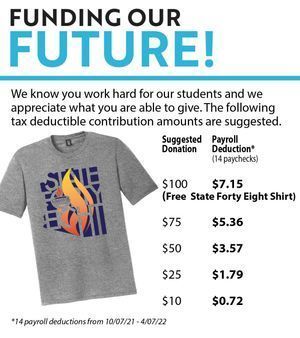 ---
THANK YOU!
How better to convey the gratitude teachers feel than to see their smiles in action? Each year, the Foundation funds as many enrichment grants as possible and surprises teachers with our WOO HOO Patrol. Last year, principals helped us maintain the tradition and while modified, it was fun to see them capture the excitement when staff know they have the ability to make learning even more memorable for their students. Thank you for your support!
---
CUSD Teachers Feel the Love!
Here is a great example of community support in action within weeks of the Cash for Classrooms campaign. Thank you Mrs. Filiere - Automation and Robotics and Design and Modeling teacher at Arizona College Prep Middle School.